Change Requests
Task 3: Content Container (continued)
At this point, you requested a review for the Bottom Section Pull Request that you just opened. In the meantime, ooloo-bot already reviewed the Content Container PR and left a change request.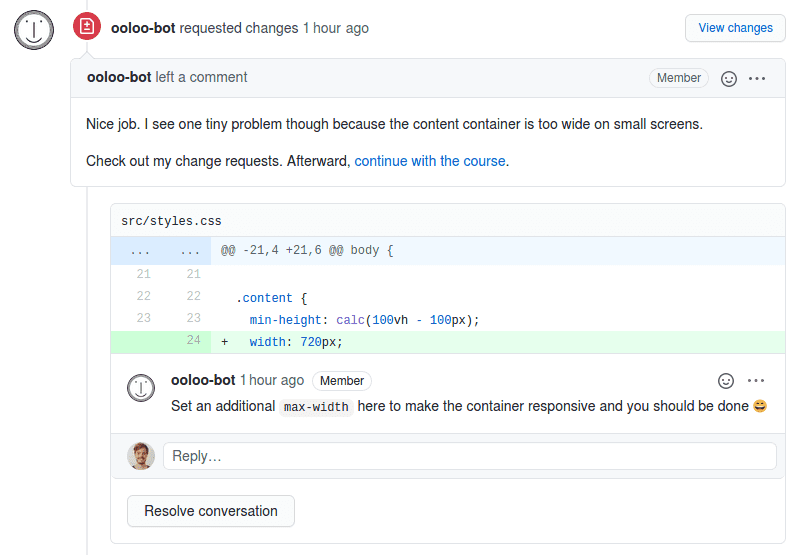 The change doesn't seem to take a lot of effort. But what do we have to do in terms of Git?
Another look at the roadmap
Have a look at the roadmap again and try to find the right path to implement the change request for the Content Container.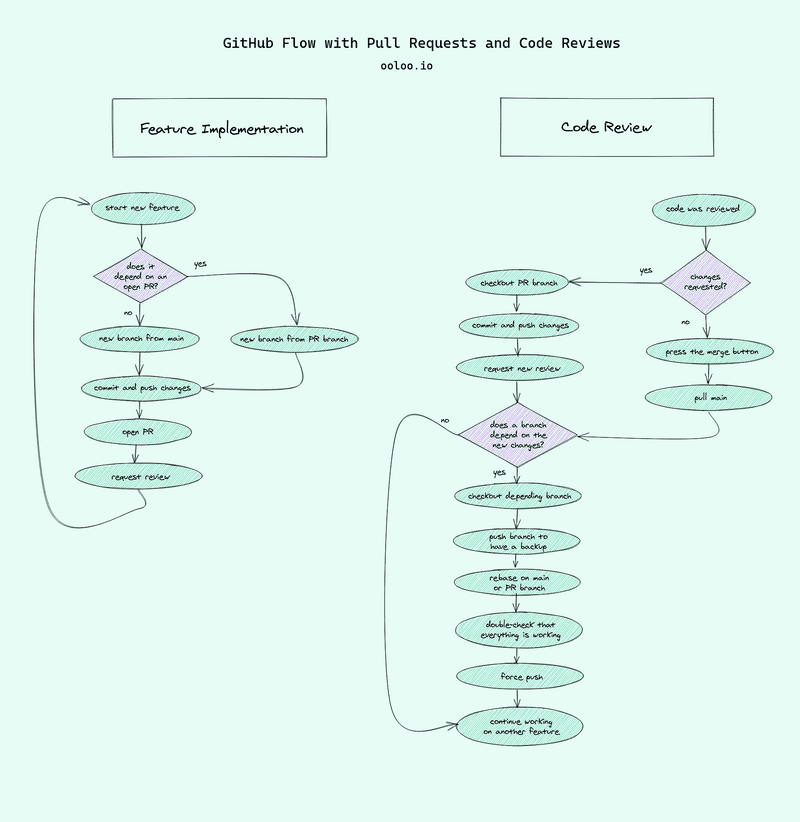 Did you find the path?
Could you help me out?
If you enjoy this course so far I'd be super grateful if you could share it with your friends.
---
Next: Update Pull Request